Amulree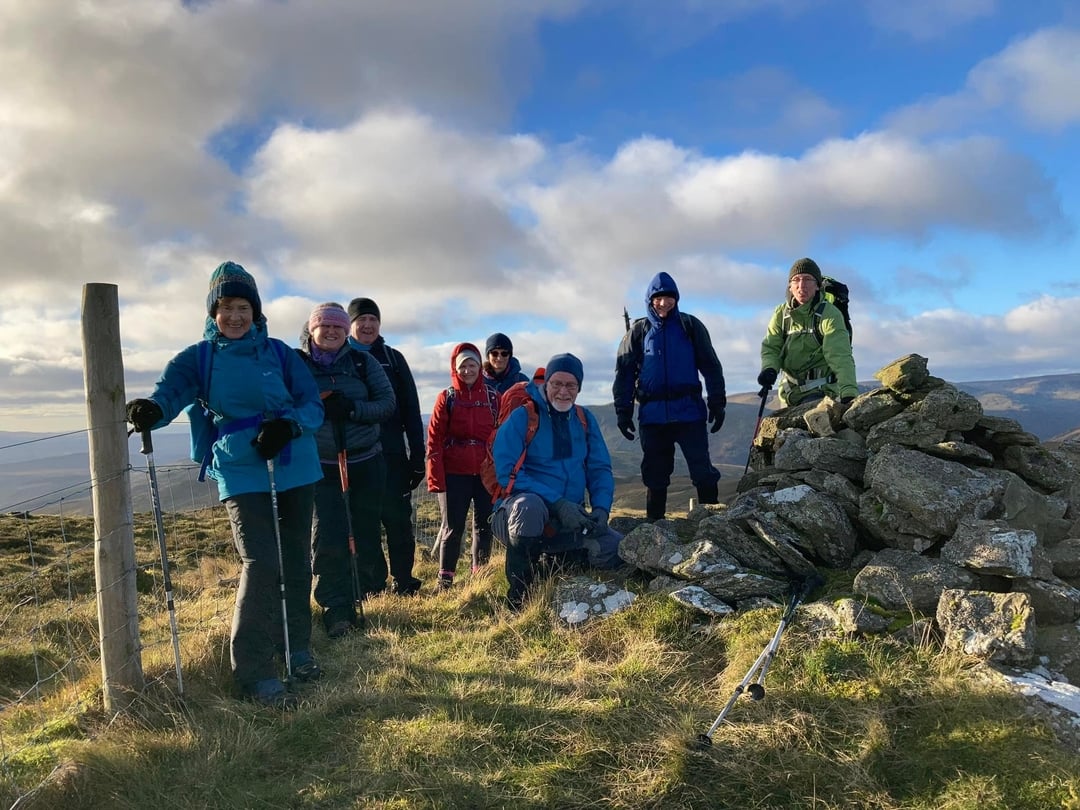 On Sunday 21st November there was once again a good turn-out of Blairgowrie and District hillwalking club Members, Returning members and a Visitor on three interesting walks near Amulree. The most challenging walk included two "Grahams", Meall Reamhar (620metres) and Meall Nan Caorach (623metres).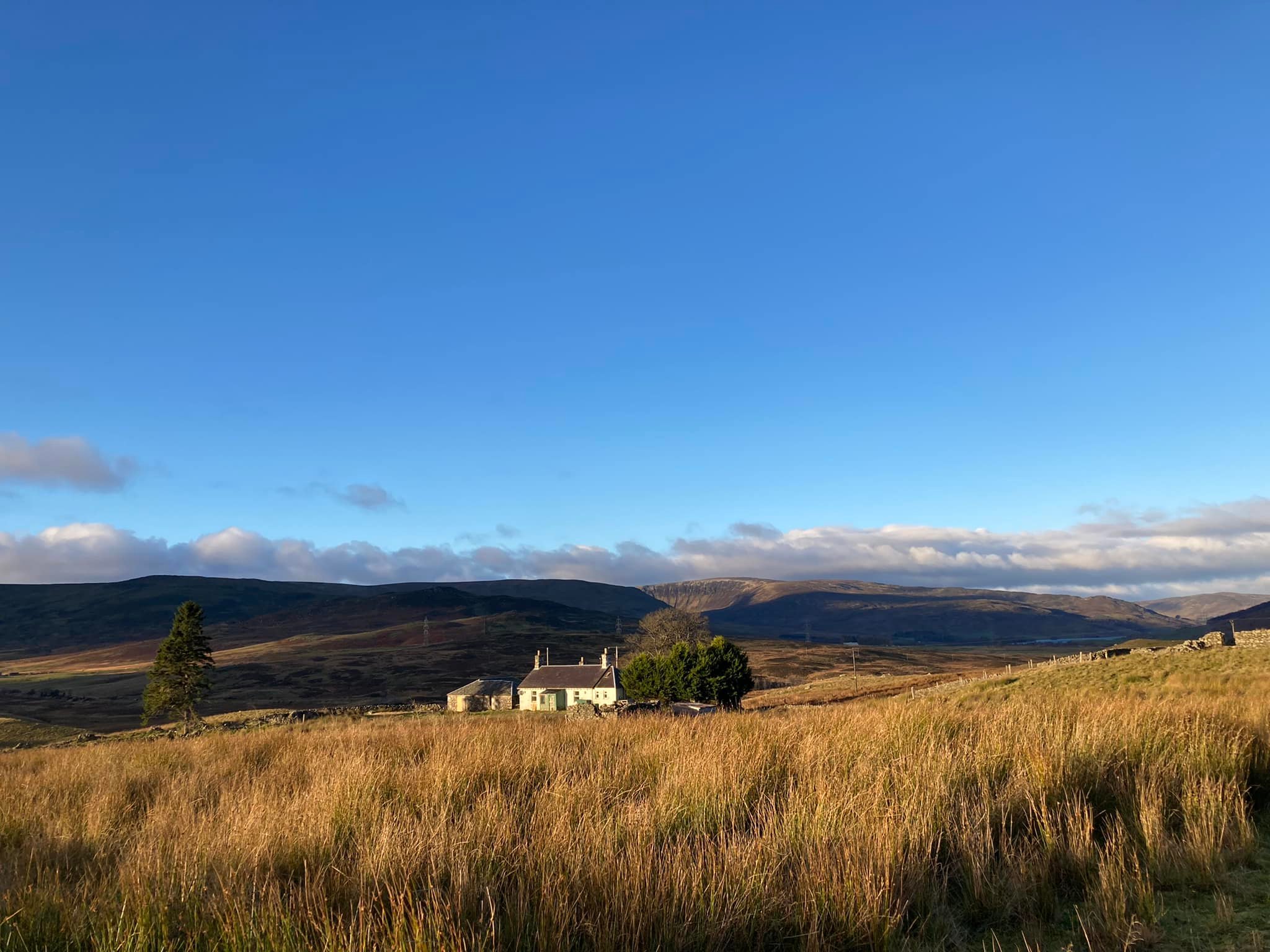 After climbing Meall Reamhar, and following the summit ridge southeast, walkers descended by some faint, rather boggy paths with peaty hags to a welcome bothy for lunch. Suitably refreshed, the party split with some carrying on climbing the second "Graham" Meall nan Caorach and the remainder peeled off to return to Amulree by a hill track.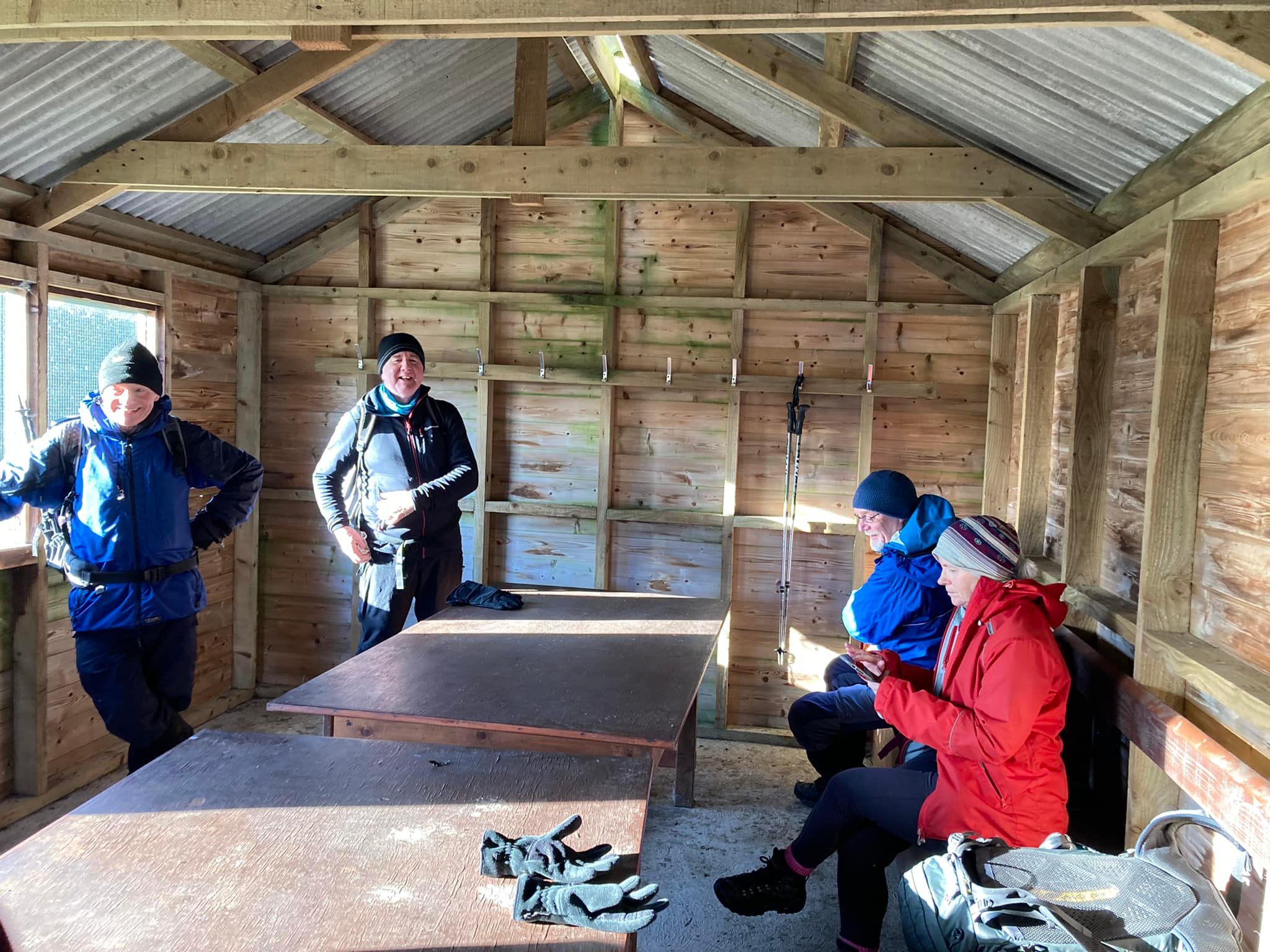 A third group walked from Amulree to Glen Fender and Glen Quaich returning to the start point beside Loch Freuchie and part of the Rob Roy Way. They too found an open bothy to have lunch which provided shelter from cold winds.
Throughout the day the walkers enjoyed clear views to distant high hills with their first coating of snow. Wildlife sightings included, red kite, stoat, black and red grouse, geese returning to their roosts, stags roaring, and a mountain hare in its winter coat.
As the groups returned to Amulree they enjoyed the last autumn colours.