An Socach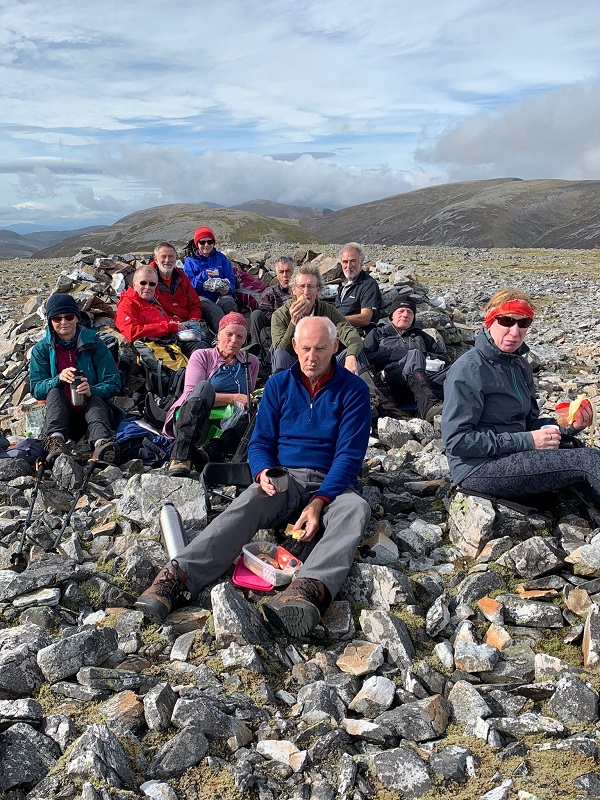 The Club's planned walk from An Socach to Glen Ey had twice been cancelled due to adverse and dangerous weather forecasts, but this time, having brought the date of the walk forward in the programme, we hit the jackpot with strong sunshine (and strong winds)!
A group of 12 walkers set off from Baddoch in Glen Clunie and ascended the An Socach ridge before heading SW to the summit of the Munro, An Socach, where they had their first stop sheltering from the high winds. Then they retraced their steps along the ridge continuing north and descending steeply into the glen before crossing the Ey Burn and walking out to where the bus was parked at Inverey.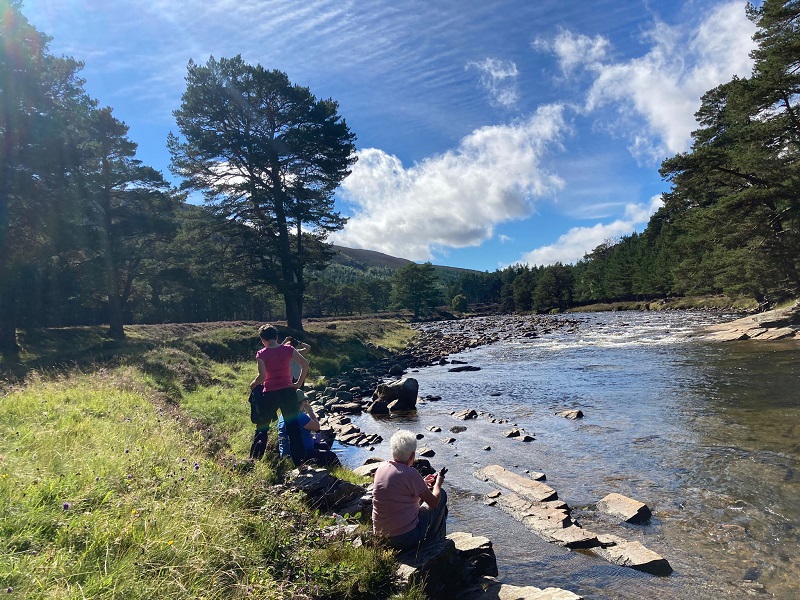 Two other parties started walking near Inverey. One of the great benefits of having a bus allows a "through walk" where parties are dropped and collected at different locations.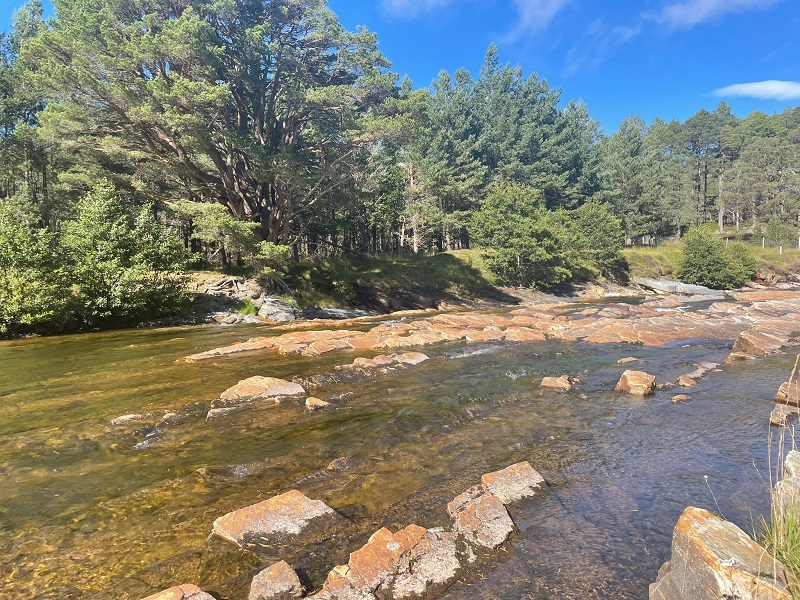 The C party started walking south up the glen track from Linn of Corriemulzie taking in some gentle waterfalls on the way. The track gave way to heather and rough grass climbing up to the shoulder of Carn na Drochaide. Once there the wind was so strong that they decided not to climb to the top of the Corbett but to head west over easier ground to join a good track leading down to Glen Ey. This required a river crossing at a ford which meant making big decisions over appropriate footwear as the water was knee deep. On the other side the sun was out so provided good drying conditions and for the group to have a relaxing break. The party enjoyed beautiful vistas along the glen track to Inverey taking in a visit to the "Colonel's Bed" on the way down.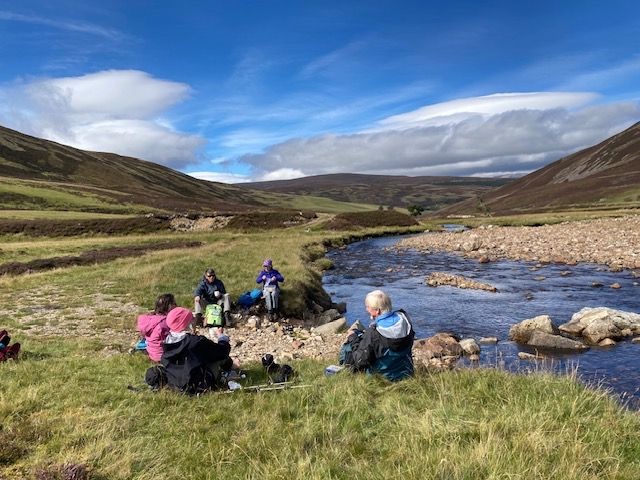 The B group started at Inverey and headed south to Auchelie before branching off uphill over Cairn nan Seileach and headed towards Carn Creagach. However, after strong buffeting winds almost blew over party members, they decided to turn back. They retraced their route at least to a more sheltered area. Having ample time, they decided to take a more interesting route back dropping down to the Allt an t-Sionnaich burn and after criss-crossing the burn several times followed it back to Auchelie. As it was a beautiful early autumn day with clear views of the Cairngorms and Glen Ey the party decided to extend their walk to the Linn of Dee to dabble in the river Dee and admire the native Scots pines regenerating by the river.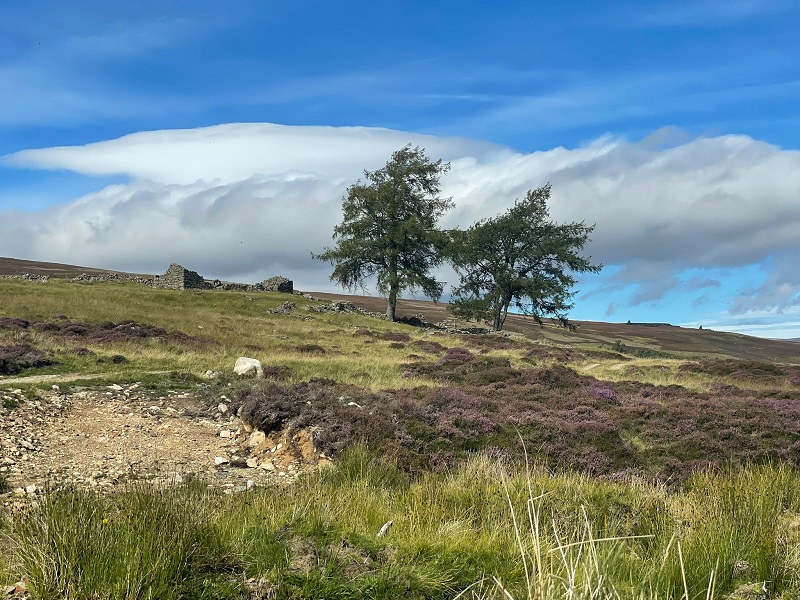 The dry conditions were ideal for spotting an adder; all parties spotted large herds of red deer, high above the glen, and some mountain hares. Some walkers were convinced they had seen three eagles soaring together, certainly they saw and heard some ubiquitous red grouse, with occasional voles and frogs and bees made the most of the warm sunshine on the heather still in bloom.