21st October 2023, celebrating the club's 45th anniversary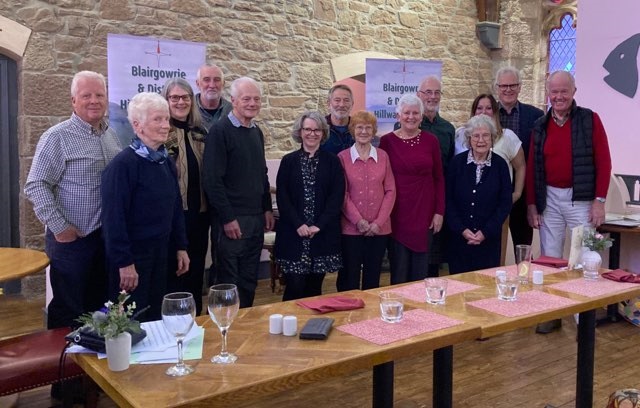 The event had been a long time in the planning so when the news that storm Babet was heading Blairgowrie's way there were more than a few anxious moments regarding likely numbers. In the event whilst a small number were, unfortunately, unable to make it, sixty-two members and guests did.
James Tweedie, the clubs Vice President, welcomed everyone to this special celebration event at Little's Restaurant. The club had the exclusive use of the premises for the afternoon and did a good job of almost filling the space.
Thanks to a generous deal with Willie Little the event served both as a wonderful celebration occasion and also a fund-raising event – a double win! The club committee would like to thank both Willie himself and his excellent staff for what was a great meal and a most enjoyable experience.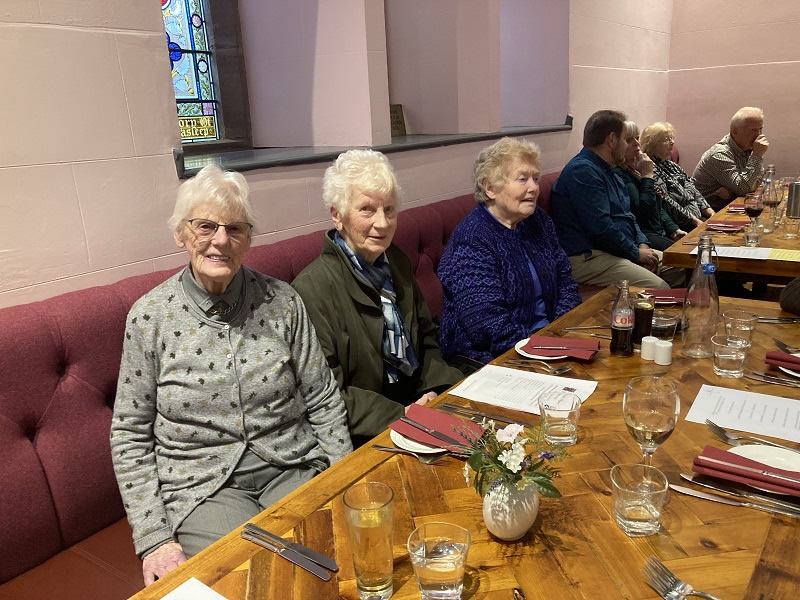 A raffle was held towards the end of the meal and thanks to the generosity of individuals and also outdoor retailers based in the area who had provided some exciting prizes, this was a great success.
As always is the case at Littles, the food was wonderful as was the craic around the tables. Inevitably there was much chat about shared experiences on the hill over many years, hill walking can be challenging and exciting but is always a good opportunity to make friends and to enjoy the camaraderie amongst like-minded folk.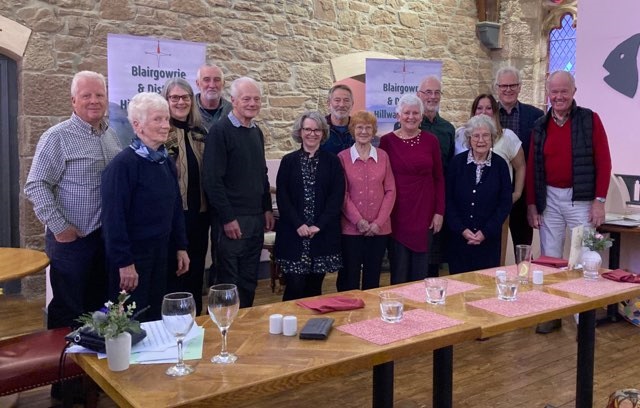 During the event, Kerry Lindsay the club's President, gave a very enjoyable and well delivered speech that was both entertaining and informative.
Inevitably the three hours passed all too quickly and the event drew to a close following the vote of thanks delivered by Graham Smith one of the no less than fourteen current and past presidents who had enjoyed the afternoon together.