An Caisteal/Glen Falloch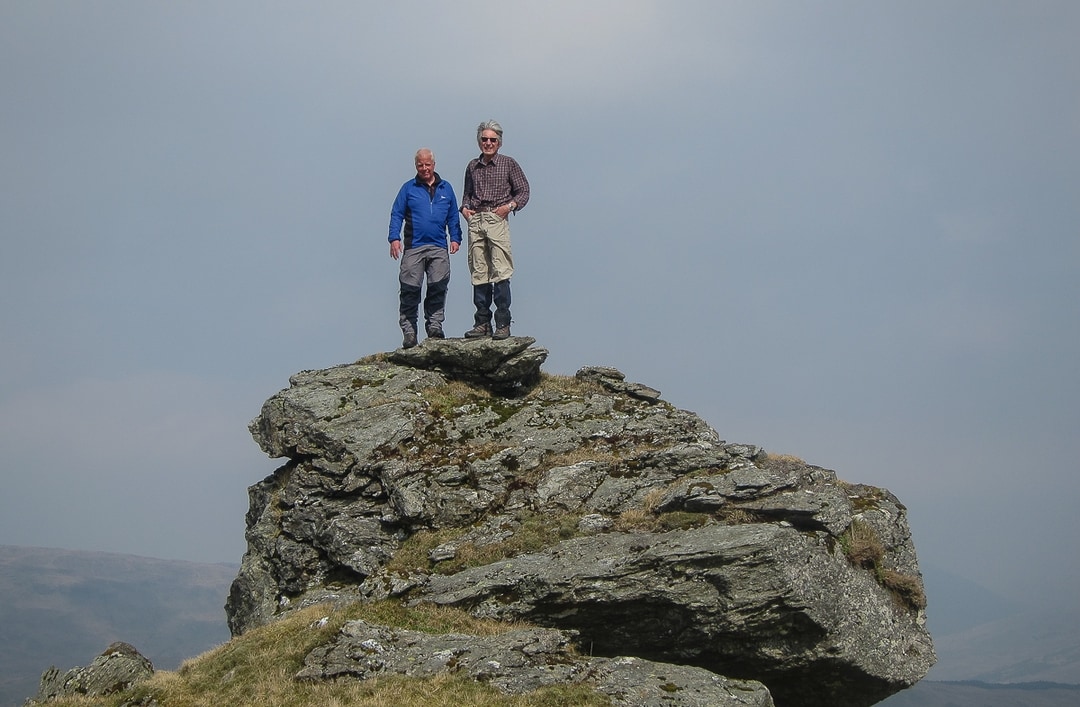 There was Superb weather and a stunning day in store on An Caisteal for the19 members who travelled to Glen Falloch for a memorable day in record temperatures for Easter Sunday. The group divided into three sections and tackled different routes at both high and low level.
The first of these groups started in Crianlarich at the Railway Station and climbed for around 1km to join the West Highland Way and followed this well travelled route South to Inverarnan. Pleasantry's were exchanged with many walkers who were obviously taking advantage of the settled spell of weather to travel along the Long distance path. The Club group on this walk followed the "Old Military road" as it made it's way down into Glen Falloch, crossed the River Falloch and continued past Derrydaroch. Further on there was time to stop and admire the spectacular Falls of Falloch where the river has sculptured some weird and wonderful shapes as it has cut its way through the rocks over many thousands of years.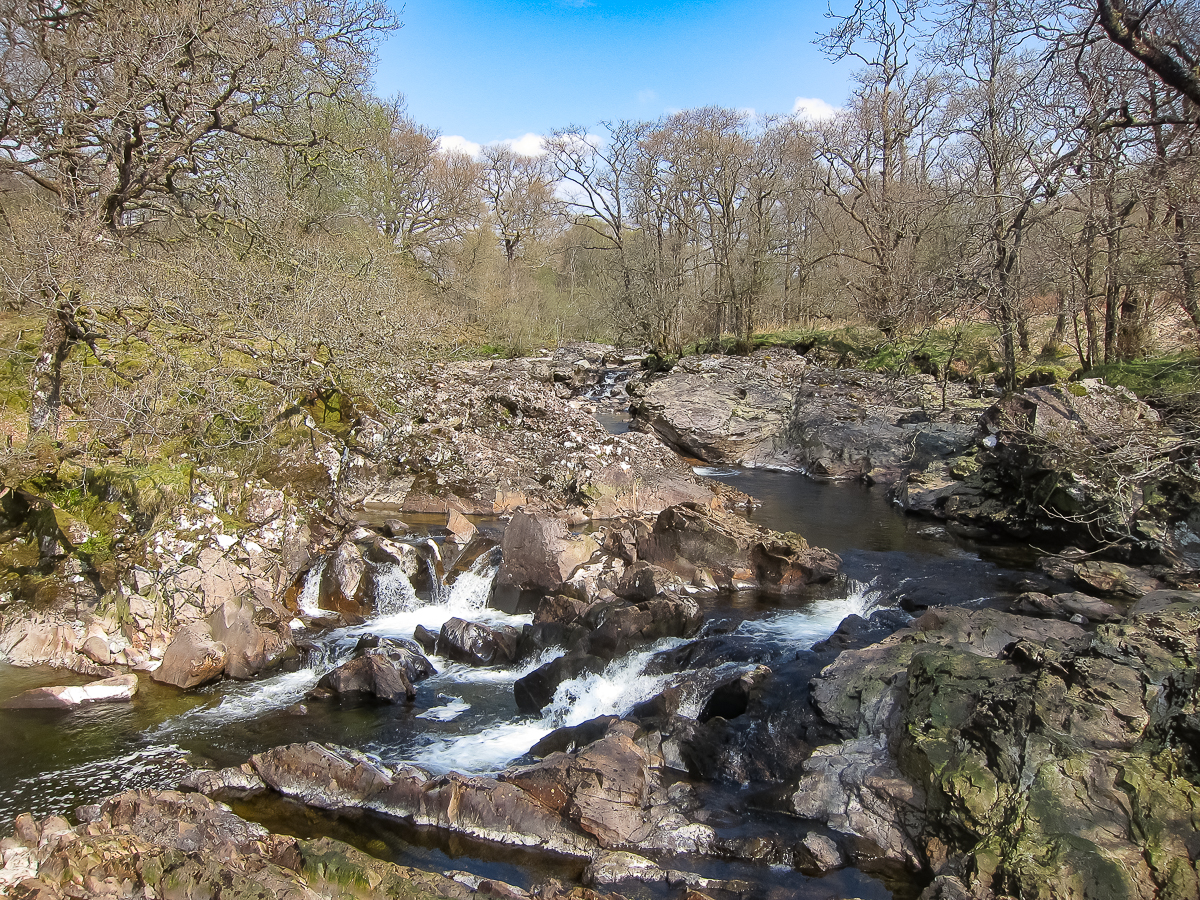 The second group started at Derrydaroch and climbed sharply over Stob Glas and on to the summit of An Caisteal. Although the morning had started hazy with a light warm breeze, the visibility cleared as the day progressed and wonderful views were observed, especially into the Ben Lui group of hills. Some remnants of snow could be seen in the far distance but nothing was encountered underfoot. From the summit the group descended to a coll and climbed again to the second Munro of the day Bein Chabhair. At this point this group were met by the third and final group who had started their walk at Inverarnan and followed the Ben Glas burn to Lochan Benn Chabhair and then the sharp climb to the summit of Beinn Chabhair. Both groups descended together via the Meall nan Tarmachan ridge, past the Ben Glass Waterfalls and ended up back at Inverarnan. There was welcome refreshment awaiting those who were back early in the very "Quaint and Quirky" Drovers Inn.
There was an abundance of Spring flowers in full bloom along the riverbanks noticeably the Primrose Primula and Magenta and Wood anemones. Many species of common and not so common bird life was also recorded around the rivers, such as Grey Wagtails and Dippers.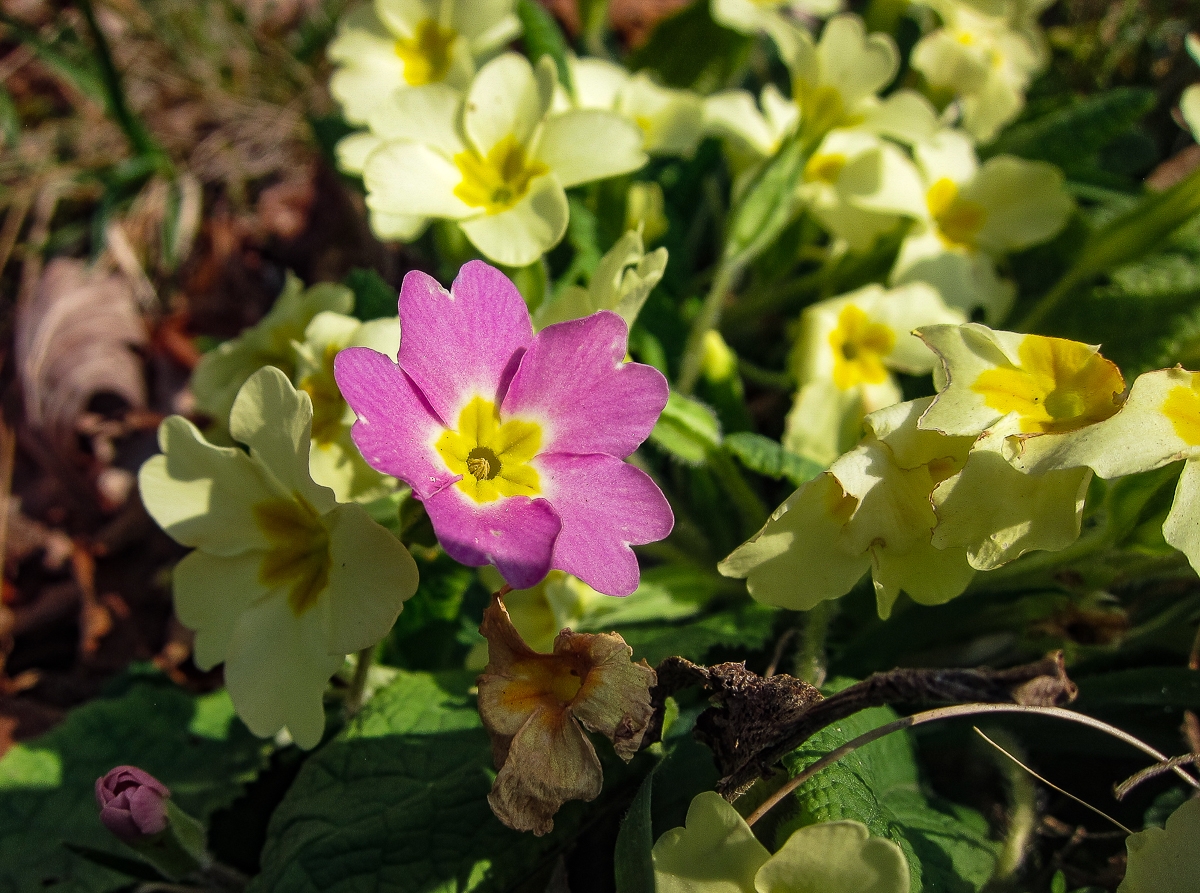 Top Image "erratic climbers on a boulder" or is it "climbers on an erratic boulder" and the lower "Falls of Falloch" and Magenta Primrose.